The kueh that is perhaps mentioned most frequently in my novel is angkoo (sometimes spelled as angku). Here's what angkoo look like.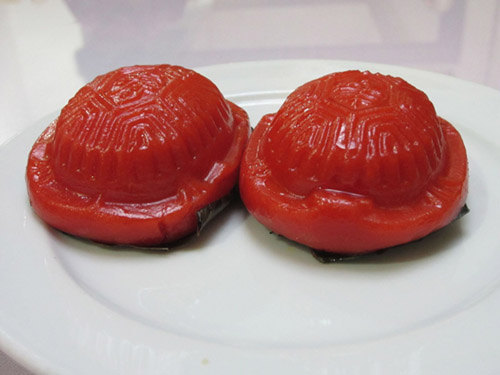 In line with Nyonya practice, Chye Hoon makes angkoo to celebrate each of her children's first month. When I started writing The Woman who Breathed Two Worlds I had eaten a lot of angkoo, but had no idea how to make them!
My research took me to Aunt Lorna Chin and her restaurant – Sri Nyonya, in Petaling Jaya – a well-known Nyonya restaurant which has been running since 1986. There, we had a session making kueh from recipes she had inherited from her own mother who, in turn, had learnt them from her mother – a woman of the same generation as my protagonist, Chye Hoon.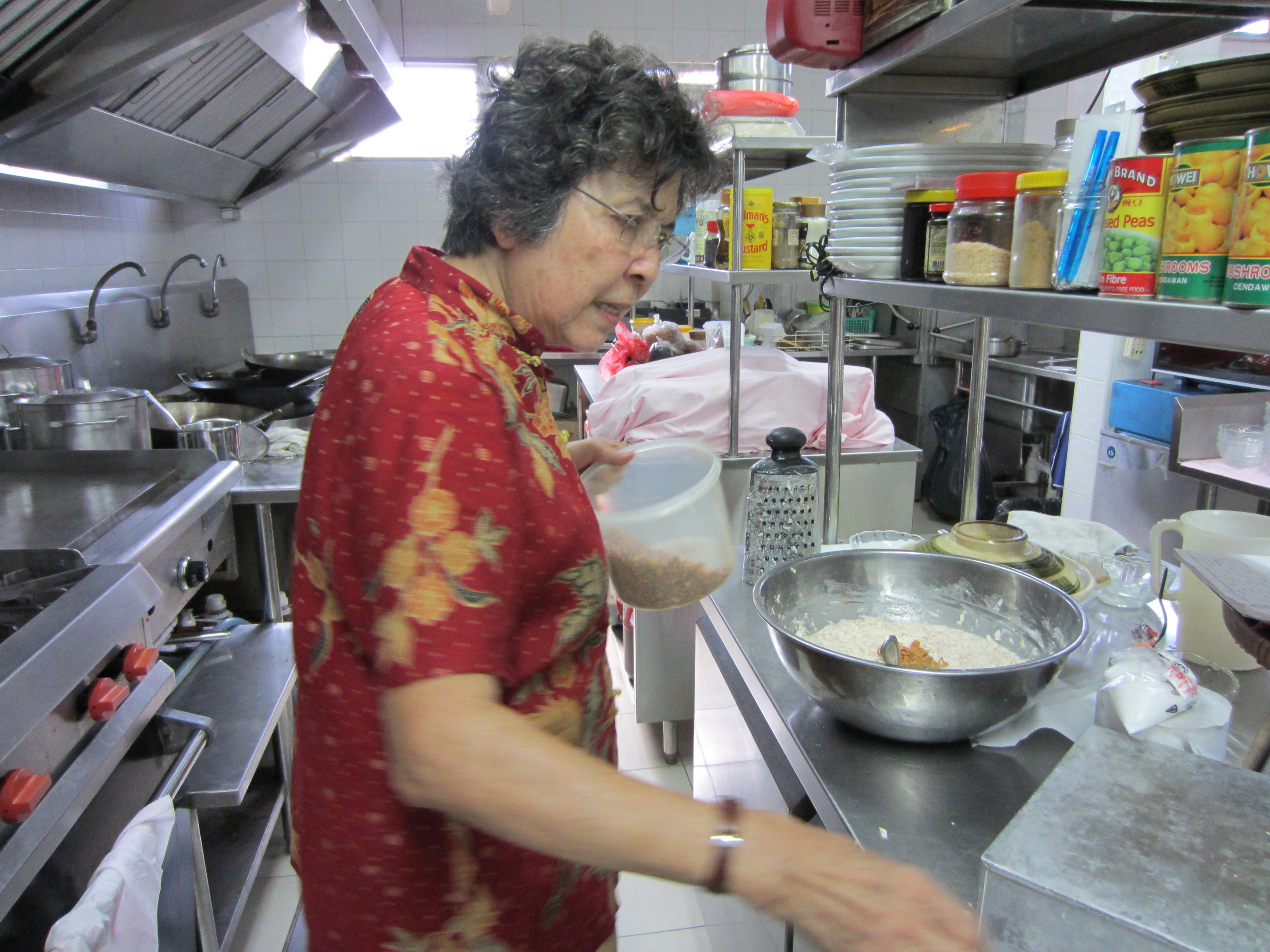 Aunt Lorna (pictured above ruling over her kitchen at Sri Nyonya) is an expert cook, and I'm privileged to have been given such a treat! In those wonderful hours I had the experience of "knocking out angkoo kueh" for myself. For details of how we spent our time, here's a blog-post about the day. Or you can just peek at the photographs below.
Angkoo comprises balls of mashed-up mung beans that are wrapped up in a skin made from glutinous rice flour. The balls-and-skin (or angkoo) are then steamed on squares of banana leaf which have been cut up beforehand. We did everything the modern – and easy way – but you can tell from the expression on my face that this is not my daily routine!