One of the legends Chye Hoon hears about is the story of the princess Hang Li Po, a Chinese princess who lived during the Ming Dynasty, when she is sent to marry the Sultan of Malacca. Malacca is both a town and a state in modern Malaysia. On the map below you can see where the town (under its Malay name of Melaka) is located: approximately half way between Kuala Lumpur and Singapore in the south.

When the princess Hang Li Po and her five hundred courtiers arrived, legend has it that they dazzled the local people. The Sultan of Malacca offered them an entire hill outside the town on which to settle. Their abode became known as the Chinese Hill, or Bukit Cina. Today this hill is marked by amazing tombstones like the ones below.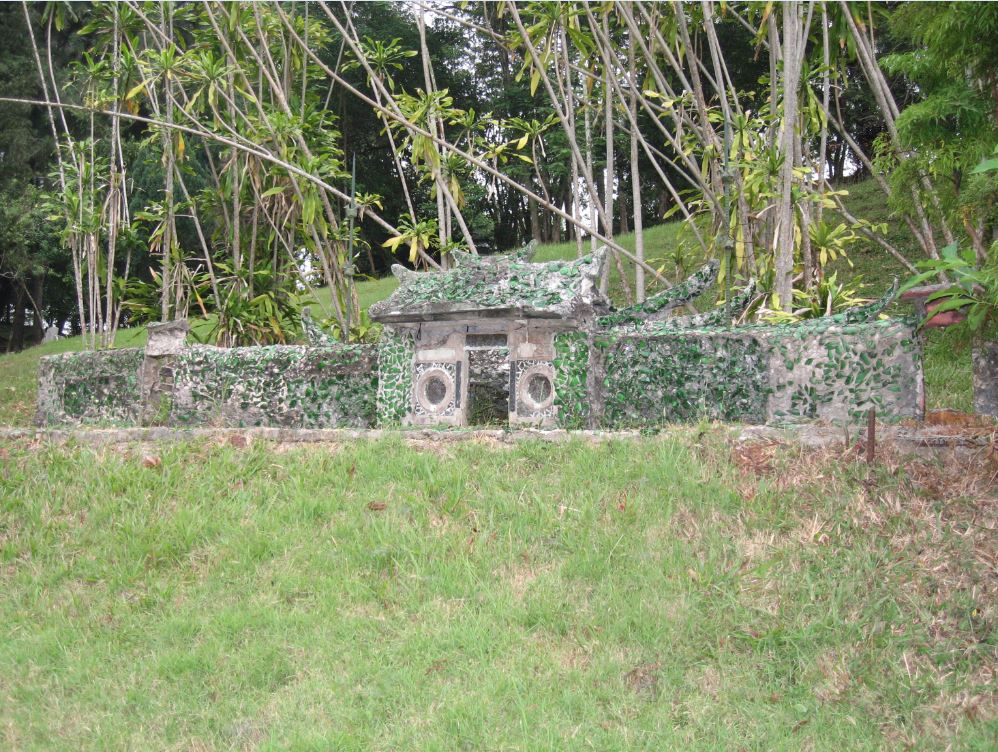 During the Ming Dynasty, Malacca was already known to Chinese traders who set sail with the monsoon winds. Malacca became one of their ports of choice because it was sheltered by the calm waters of the Straits of Malacca. Some of the men who settled spawned the Nyonya-Baba community from which Chye Hoon was descended.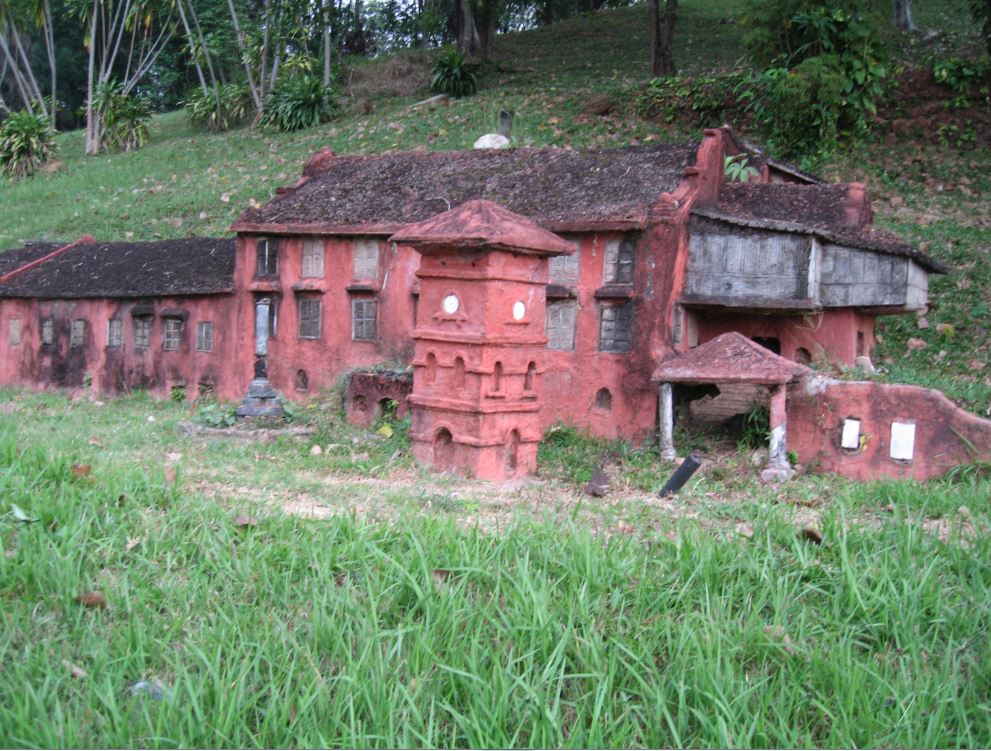 The tombstone above is in the form of a Dutch house. This is because Europeans eventually arrived, and Malacca was conquered by all three of the Portuguese, Dutch and British colonial powers – the only Malaysian town with this dubious honour. Today Malacca enjoys an abundance of the tourist sites left by its long history, including:
The Baba-Nyonya Heritage Museum is a private house turned museum which I visited at the very start of my research for The Woman Who Breathed Two Worlds, when I was trying to find real examples of the kitchen implements Chye Hoon would have used. The museum's owner allowed me to take photographs for my research, on the condition that I not reproduce them anywhere. I'd highly recommend a visit, though, and if you ever make it you'll be able to see the stone implements for yourself.
Fortunately, Malacca is much more than a collection of tourist sites. It has so much history that you might walk along a street and suddenly spot an unusual lantern, or find yourself inside a cool, unexpected interior.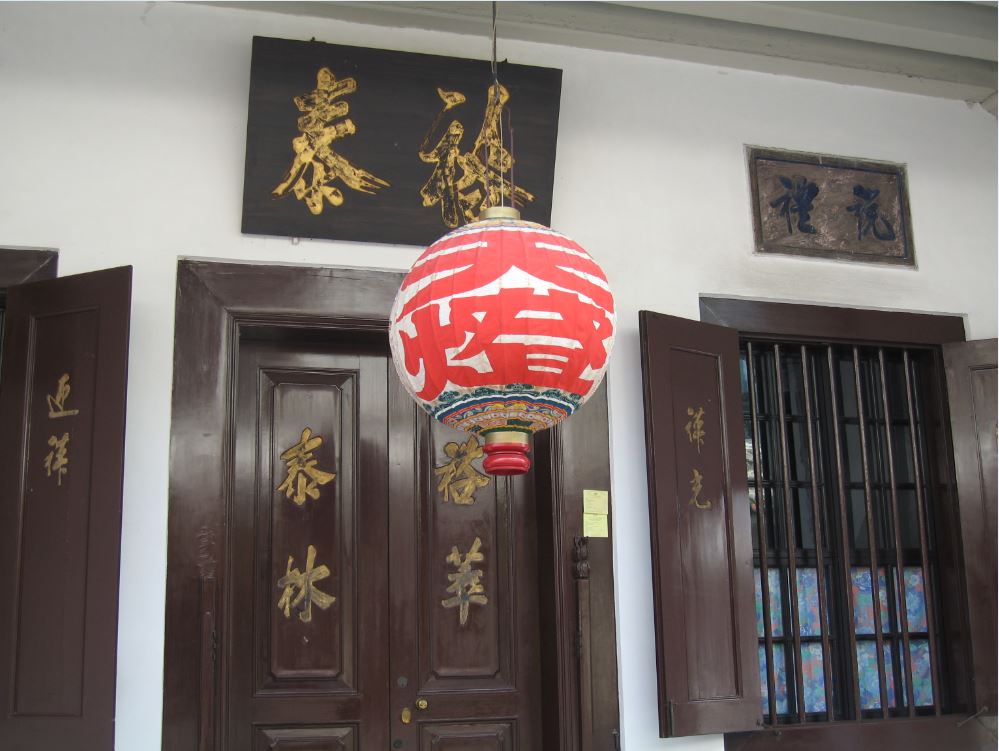 As with everywhere else in Malaysia, there's food! Malaccan specialities include chicken rice served up in balls and Nyonya dumplings. Malacca's cuisine is best sampled at night, when the blazing heat has subsided. The town is really delightful then. A cruise under the stars took me beneath some of the wonderful bridges of old. These haven't yet ended up in any stories, but I enjoyed the views!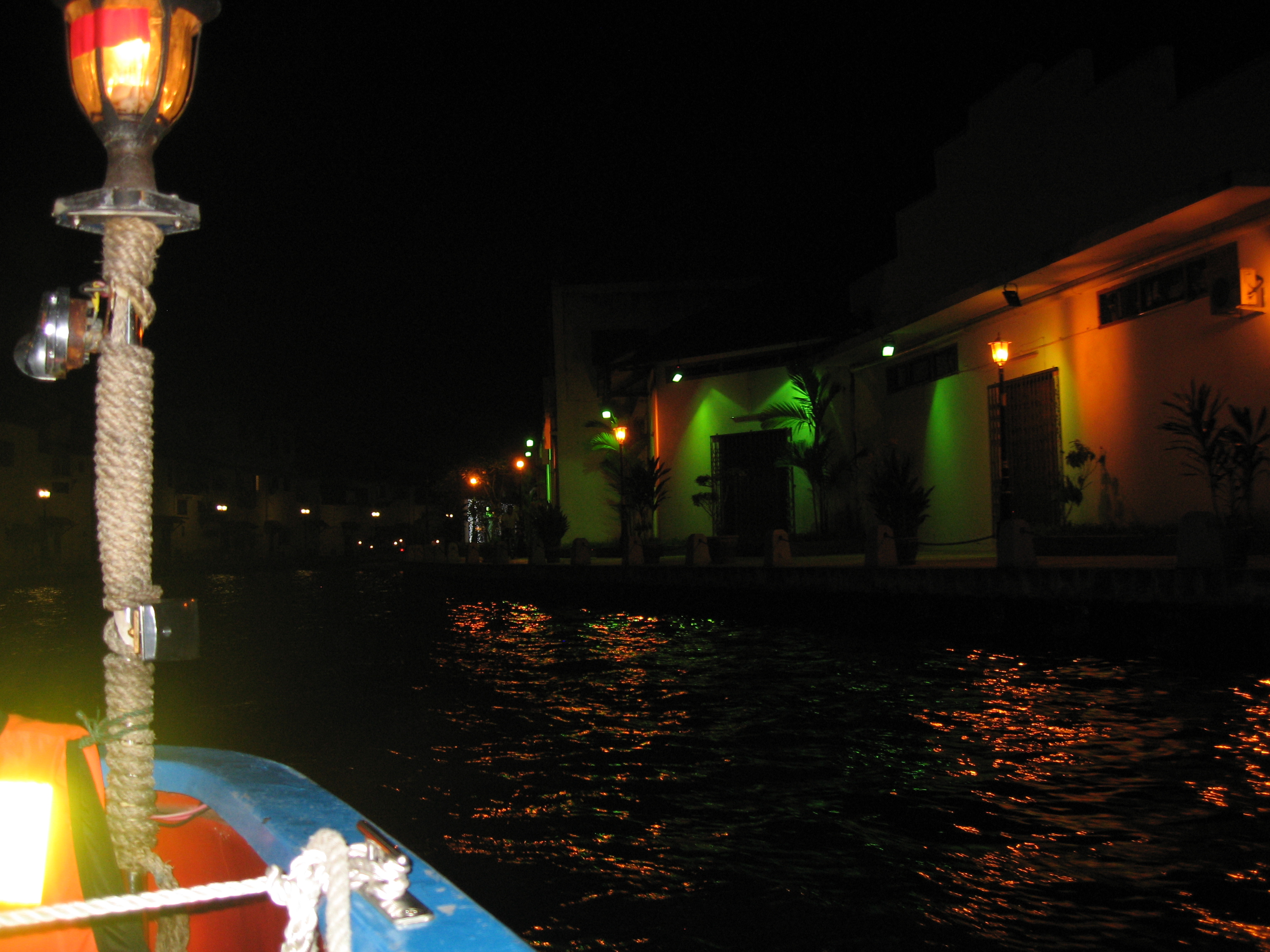 For more on Malacca's history see this Wikipedia entry.