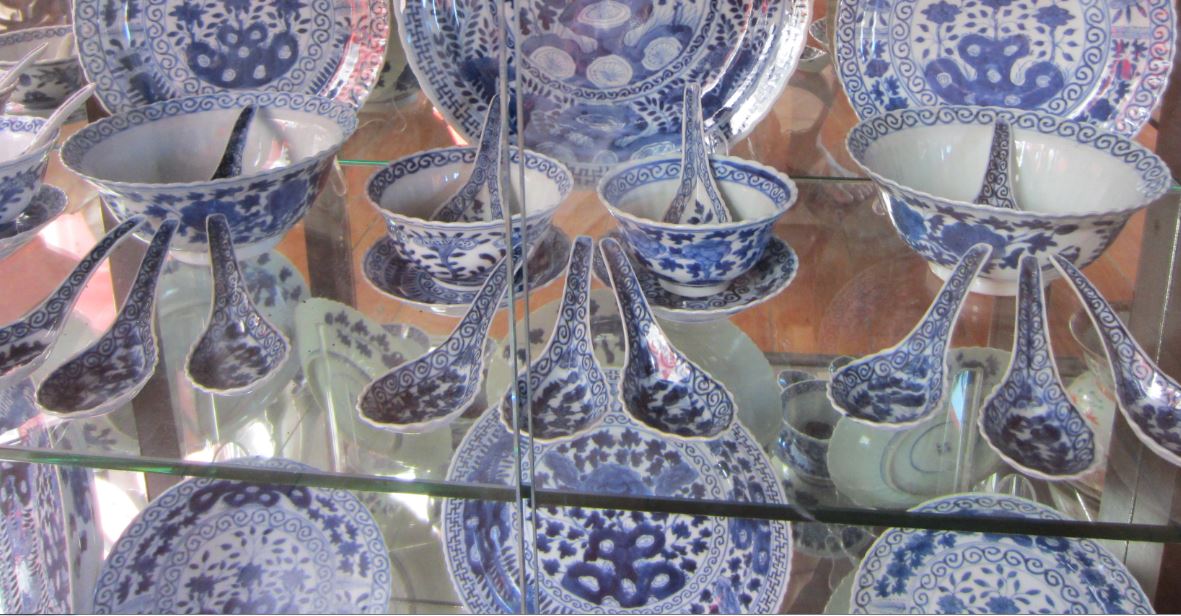 Blue-and-white china is common in Malaysian-Chinese households, but the pieces shown in this display case are of finer than average quality. This is unsurprising, as they belonged to a wealthy Nyonya-Baba family whose house in Penang has been turned into a museum. Such museums exist in Penang, Malacca and Singapore (see Nyonya-Baba Towns) and are great places for viewing vintage Nyonya-Baba ceramics like these.
If you ever get to one of the museums mentioned here or watch a movie featuring Nyonyas, you'll likely see a lidded pot like the one in this picture. It's called a kamcheng and was a mainstay in Nyonya households. Chye Hoon would have had one; when she goes in search of pickled gooseberries to satiate a craving during one of her pregnancies, the gooseberries would have been stored inside a kamcheng. Kamchengs were shown off during wedding and birthday celebrations.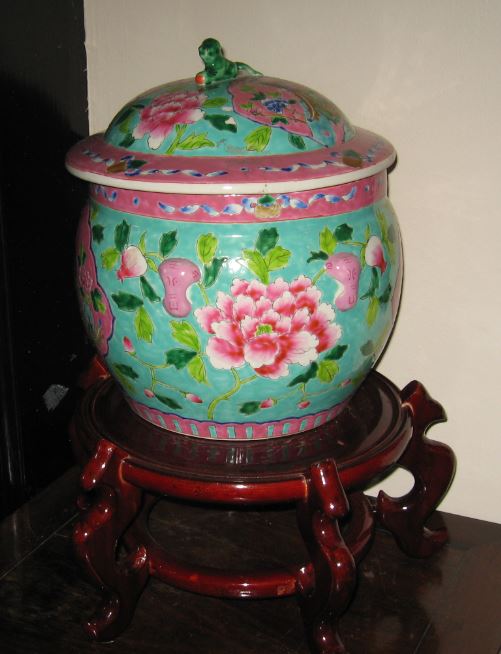 Remember Chye Hoon's tea cup with its 'green dragons and pink borders'? Below are more examples of the type of colourful porcelain favoured by the Nyonyas. The pieces were imported from China and glazed in distinctively vibrant colours. They often carried images of the phoenixes and peonies which were symbols of luck and happiness. Once you become familiar with the patterns and colours, they're quite easy to identify, and you'll find yourself spotting 'Nyonyaware'! The three plates immediately below are mine, and the other pieces were inside the display cases of a museum.